Due to the ongoing situation with Coronavirus many employers are left feeling confused about what they can do, should do, can't do during these challenging times.  The Government has been releasing updates, but these can leave many businesses struggling to keep up with the latest advice.
One of the most frequent questions we are being asked is about furlough and annual leave.  Can employees still take leave whilst on furlough?  Is it paid at the usual rate?  Can employees be forced to take it?  In this paper we will answer these questions and more.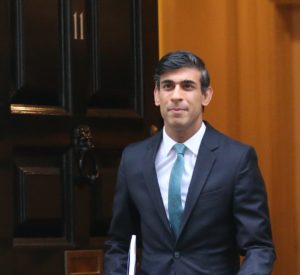 As an employer, can I force employees to take holiday during furlough leave?
Employers might want to do this for a number of reasons, for example:
to use up some or all the employee's outstanding annual leave
to reduce the amount of leave still to be taken when work resumes
to get the Government to fund 80% of an annual leave payment.
So, can you do that? The answer is yes.
The Government guidelines now state employers can require staff to take annual leave while they are furloughed, subject to usual statutory notice periods.
Employees continue to accrue and can take annual leave during a period of furlough. Working Time Regulations say that holidays must be paid at the employee's normal rate of pay.
The Working Time Regulations 1998 Regulation 15 makes it clear that an employer can insist on an employee taking annual leave on particular dates, as long as they give twice the number of days' notice that they want the employee to take as holiday.  For example, if you want the employee to take 5 days annual leave then you need to inform the employee 10 days before the holiday starts.
In practice this means an employer can furlough the employee for three weeks and tell them at the start that the third week is annual leave. By definition, this then means they've given the required two weeks' notice of the one week's annual leave.
However, the guidance advises businesses to "engage with their workforce and explain reasons for wanting them to take leave before requiring them to do so."
We always advise it is better to give the employee as much notice as possible and communicate with them to give them the opportunity to make plans and ensure enforced leave goes as smoothly as possible.
Do holidays continue to accrue during furlough?
Employees continue to accrue their annual leave whilst they are furloughed at the same rate as they normally would when at work and they can use this holiday without it interrupting a period of furlough.  So you can continue to claim under the furlough scheme for employees using annual leave.
How is annual leave paid during furlough?
The guidance clarifies that employers can claim money for furloughed workers even while they are taking leave. But they are required to make the difference up if the employee is entitled to higher holiday pay than their furlough pay, it said.
Employers can still claim 80%/£2500 per the Coronavirus Job Retention Scheme (CJRS) and will in effect be topping up the holiday pay to 100%.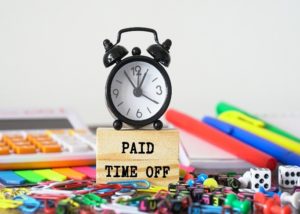 You can make employees take annual leave whilst on furlough as long as you give appropriate notice as described above.
Employees in receipt of reduced pay may be happy to take annual leave while they are furloughed as this would be on full pay.
This means increased flexibility for employers and allows businesses to ensure furloughed workers do not return to work with excessive amounts of annual leave.
Can staff cancel their annual leave?
It's normally a business decision to allow employees to cancel pre-booked annual leave, as in normal circumstances cover may have already been arranged to cover their absence.  With the current Covid-19 situation, employers would be wise to tread carefully. Employees will be worried about travel and indeed may well have their holidays cancelled as the holiday/travel industries follow government advice.
Allowing your staff to cancel their pre-booked annual leave will help towards good workplace relations, and it's advisable to keep open communication channels with staff and ask them why they want to cancel their leave. It may be that employees simply wish to move their leave to later in the year if their holiday has been postponed.
Records should be kept of staff's holidays, and it may be that as you progress through your businesses leave year you need to start thinking about enforcing periods of annual leave.
Be aware of the possibility that when the Covid-19 situation changes, you may well have a high number of your workforce applying for annual leave at the end of the year which is something most businesses will be unable to accommodate.
It is advisable to inform your employee when you agree to cancel their pre booked leave that future requests will only be granted if the needs of the business can allow it.
Health and Safety wise, remember that staff need holidays to refresh and recharge their batteries and employers should ensure that staff get these breaks wherever possible. Employees who take their leave are normally more motivated and perform their role better. 
Carrying over leave days
The Government has passed new emergency legislation to ensure businesses have the flexibility they need to respond to the coronavirus pandemic – and to protect workers from losing their statutory holiday entitlement.
These regulations enable workers to carry holiday forward where the impact of coronavirus means that it has not been reasonably practicable to take it in the leave year to which it relates.
This provision is unlikely to apply to furloughed workers and is designed to help those unable to take leave due to working on the front line.  By virtue of the fact that you can take annual leave on furlough, provided businesses manage this appropriately, there's no reason why your staff wouldn't be able to take it in the normal leave year.
Employers are not obliged to allow this carry-over provision.  There will be no one-size-fits-all rule when deciding whether leave can be carried over to the next two leave years, and employers may need to take an individual approach considering employees' circumstances.
If you would like any support or advice tailored for your company on any of these issues, then please contact:
Vivien Globe
vivien.globe@paceresourcing.co.uk
07453 940222
0161 641 7423