Recruit, Reward, Retain
Few would disagree that employees are our most important asset. The key to growing good businesses is the ability to retain the staff you put so much time and energy into recruiting in the first place, and the training and development time you commit to them.
Each time an employee leaves your business the impact can be significant – loss of output, loss of knowledge, loss of experience and ultimately a down-turn in the performance and profitability of your business whilst you replace them and train the new starters.  That's before you consider the actual financial cost of replacing them and unseen costs from the negative impacts above.
That's why we are delighted to have partnered with Reich Life, one of the leading insurance brokers in the UK, working with the best known and most well-established partners in their industry.
We have negotiated four outstanding packages with Reich Life for the Fenestration Industry
Our client manager Rob Smith takes us through the detail: we can support employees and employers with an outstanding series of insured benefits, including: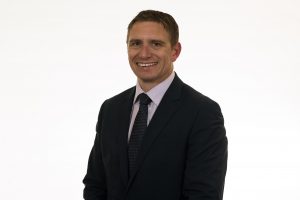 Life Insurance
Income Protection*
Critical Illness Cover
Private Medical Insurance and Cash Plans
"The key to all our packages is that wherever possible there is no P11D impact to the employee"
Providing employees with help and guidance with their pension options is another specialist activity that Reich Life are authorised and regulated by the Financial Conduct Authority to deliver. Everything we offer is tailored to the needs of the company and their specific circumstances. Many employee benefits come with free extra services and perks such as employee and employer assistance plans, probate and bereavement support and even shopping vouchers, holiday vouchers and other high-street incentives.
An employer gifting any of these packages to an employee can go a long way to ensuring that that person will be loyal to you in the long term, and will be less likely to look at alternative employment options.
*Income Protection – when an employee can't work the impact on the business and the employee can be significant.  With Reich Life you are not alone.  Included in our package is a support network which will provide you as the employer with access to a team of clinical specialists to compassionately support your employee to return to a state of well-being and the opportunity to return to work. We, and our carefully selected insurers, are here to support you.
"Employers can provide these packages as gifts to their employees and claim them as legitimate business expenses to be offset against their Corporation Tax"
Critical Illness Cover, Private Medical Insurance and Cash Plans (reimbursement of routine medical costs) cannot be gifted to an employee without them incurring a P11D cost. Self-funded critical illness packages which benefit from group rates may therefore appeal as they represent tremendous value and are only used by those who want the benefit most.
If you would like more information on any of these packages please complete the simple form below
Reich Life is a Building Our Skills – Making Fenestration a Career of Choice sponsor, working with youngsters to recognise their talent.